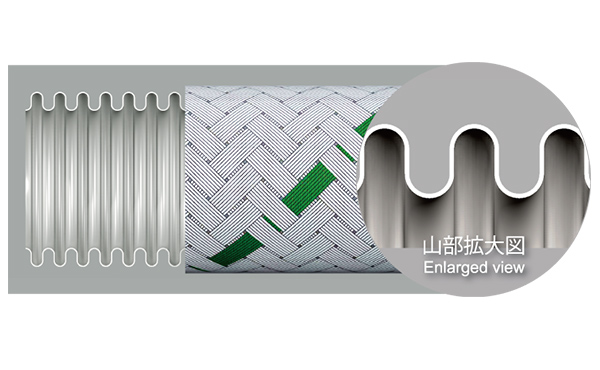 Metal Flexible Tubes

Annular
SB
Super Bellow for low pressure & vacuum
Structure
Annular type
Nominal dia
8A - 100A
Materials
Tube material : SUS316L
Braid material : SUS304
The number of Ply
SB-0 Unbraided
SB-1 Single braid
Features
High corrugation & Excellent flexibility.
Improving the durability avoiding twisting the neck of hoses as the disadvantage of spiral hoses.
Special high pressure hose meeting the requirements of Flexibility class1, ISO10380 : 2012.
SB hose achived 10000 cycles for Fatigue life test conducted with the designated strokes with the shape of "U" at the minimium dynamic bending radius and the working pressure.
Size chart